Google is at it again … Making changes to the Algorithm, tweaking the results and more times than not, pushing your website back a few pages in the search results. If you are experiencing less traffic and your website appears to be sliding back in the search results, than this POST is WRITTEN FOR YOU !!
You've probably already noticed the "Mobile-friendly" designation in Google search results on your mobile phone. If not, here's a screenshot from my iPhone: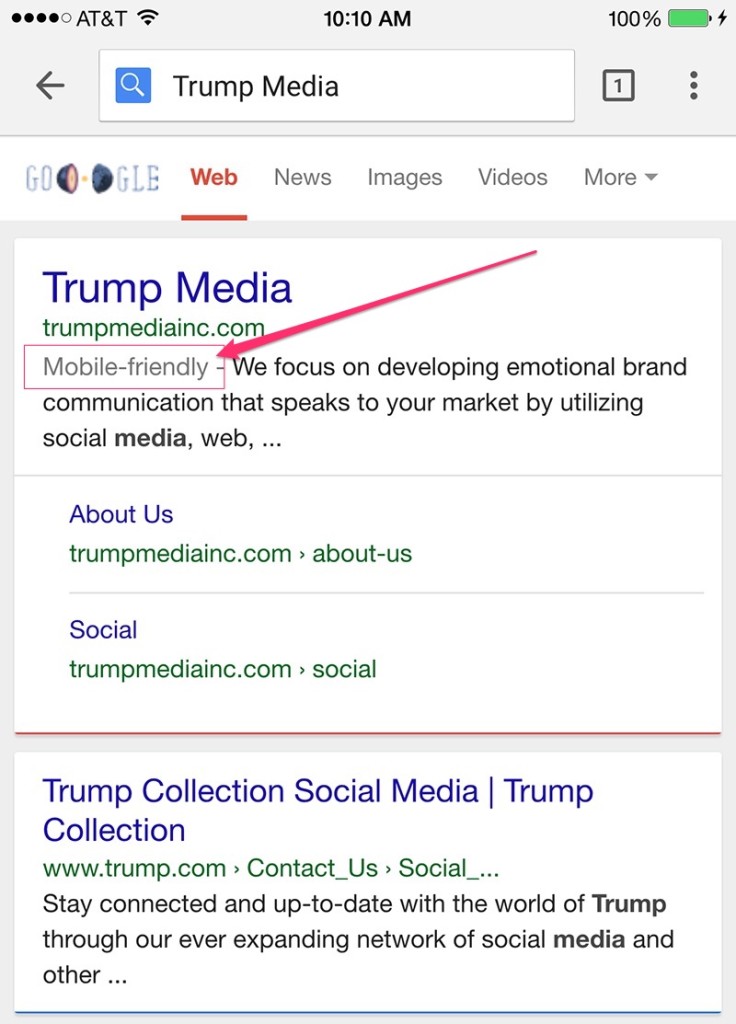 Google (along with Facebook, Twitter, etc.) knows that the future of the web is already here. And that future exists on smartphones and tablets – not desktop or laptop browsers.
Google's New Mobile-Friendly Website Search Algorithm
Google recently announced a new mobile-friendly ranking algorithm which will hurt search rankings for websites that aren't mobile-friendly.
First of all, don't freak out. If your website has a responsive design, you're probably fine.
If your website is NOT responsive and/or mobile friendly than we have some work to do!
1)  Step #1 – RUN the MOBILE Friendly TEST!
Below are the test results for my website: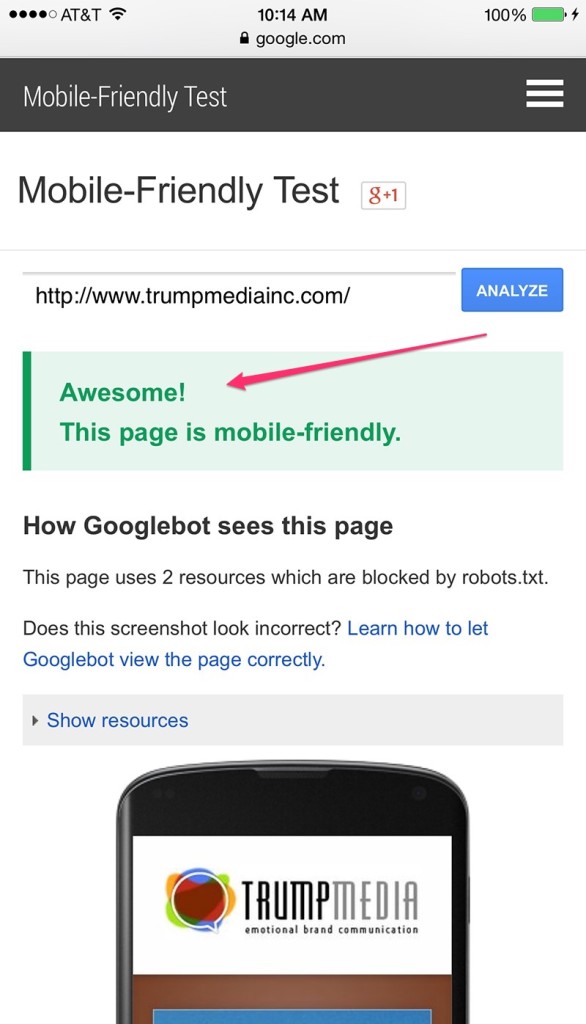 2) The RESULTS!
If your website passed and is mobile friendly … Excellent, you are ready for the mobile revolution.
If your website did NOT pass, than we have some work to do and it is important that you call me or email me to schedule a time to talk.
To discuss optimization and website responsiveness for mobile,
I can reached at the following:
(Do not Hesitate, Act now!)
Email:  jtrump@trumpmediainc.com
Phone:  (570) 431-9626